The #C9WIN Taskbar Application lets you see general information about the Cloud9 Counter-Strike right in your taskbar instead of multiple browser tabs.
See upcoming and previous matches, News aggregated from multiple websites including Reddit, lineup ranking and stats, and upcoming and past events all in one place that is always accessible.
Available on both Mac and Windows for $5.
Get the #C9WIN Taskbar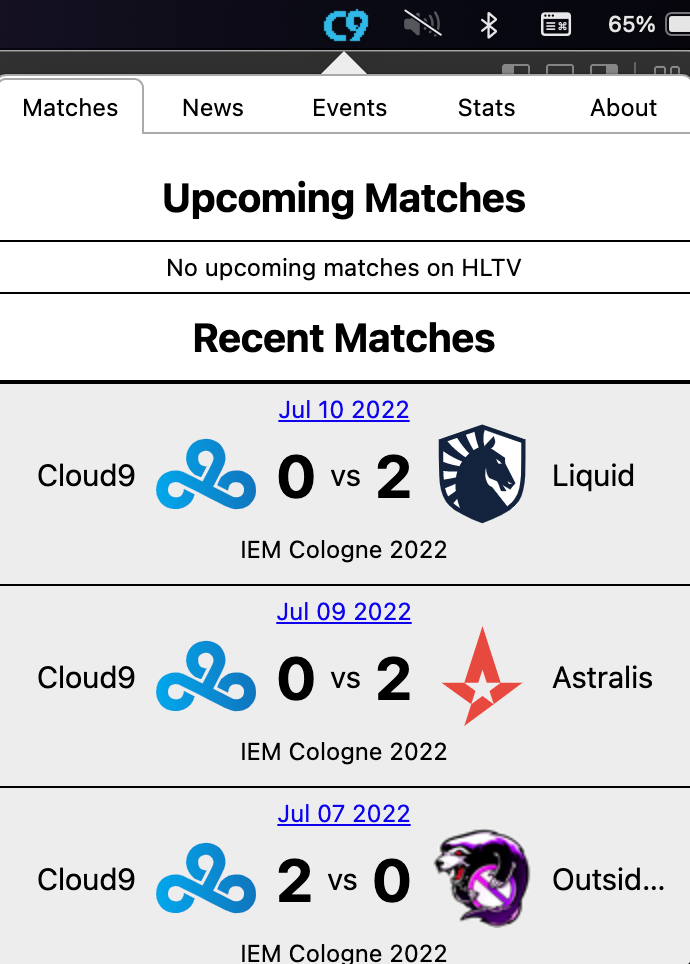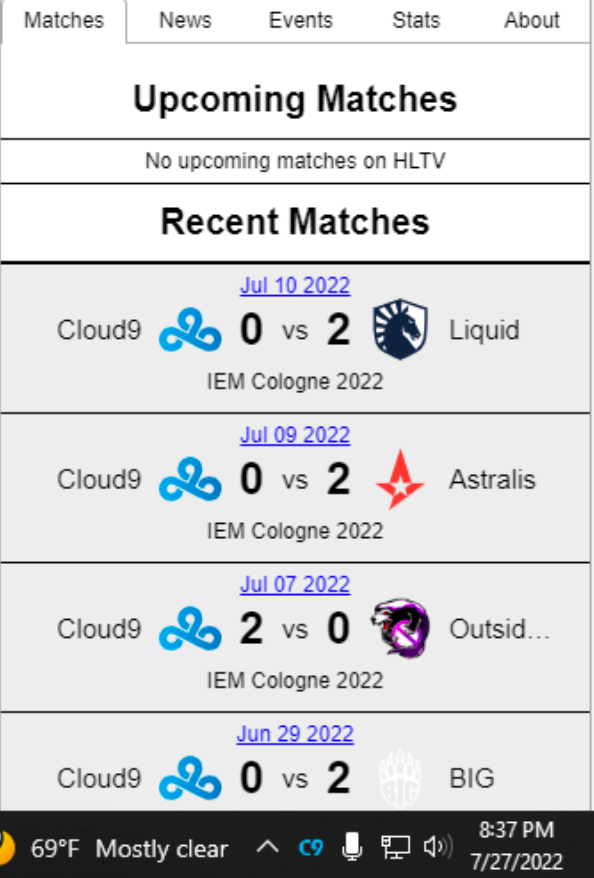 Thank you for checking it out and supporting me. If you have any questions, hit me up on Twitter (@Cloud9_Win) or email (cloud9win@gmail.com).
David Balderston